"Labsols helps you reach and surpass the highest quality standards."
Your lab will benefit from advanced technologies upon deployment, and in the years ahead.…

About Us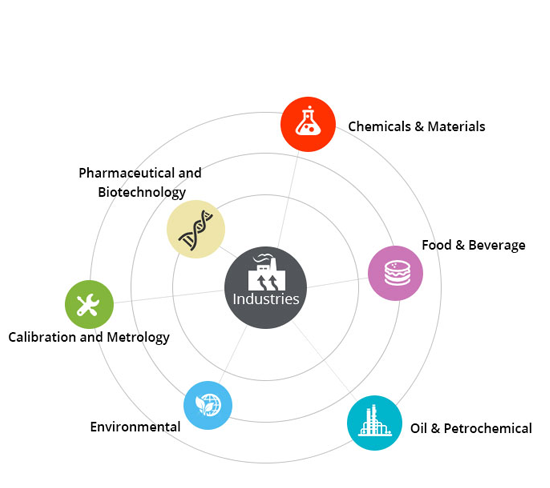 Dedicated to Lab, Testing & Inspection industry
Over the years, we've helped numerous laboratories, testing and inspection bodies globally achieve their analytical, regulatory and business objectives with our informatics solutions.
Our Labsols Laboratory Information Management Solutions experience building tailored LIMS software for a variety of markets. Our clients recognize us as a trusted partner because of our expertise in all facets of the LIMS development process.
We have delivered both readymade and customized wide range of lab solutions in a variety of industries. Fully desktop/web-based and cloud-enabled, our solutions put powerful data management a click away, no matter how you grow your enterprise.
This is part of how Bit Wave Solutions helps your lab from sample intake to delivery of accurate results, driving smarter decision making for your business and customers throughout the entire process.
Why Choose Labsols? Top Future-Proof Reasons
Delivering solutions

customized according to your current process

LIMS solutions with

intelligent add-ons

(i.e. customer portal, mobile apps and more) extensions
Built on a platform that is

widely recognized

as the best in the industry
Most modern technology designed –

Cloud/Web/Desktop

based in Microsoft .NET framework

Serving small to large laboratories

in a variety of industries
Presence of

customers round the globe

(United Kingdom, United States, Australia, India, etc)
Most

flexible pricing matrix

and paying options (EMI, etc) to fit your budget
Quick and

economical implementation

model at an affordable level
Easy and

flexible global delivery model

(i.e. fully onsite, onsite-offshore and fully offshore)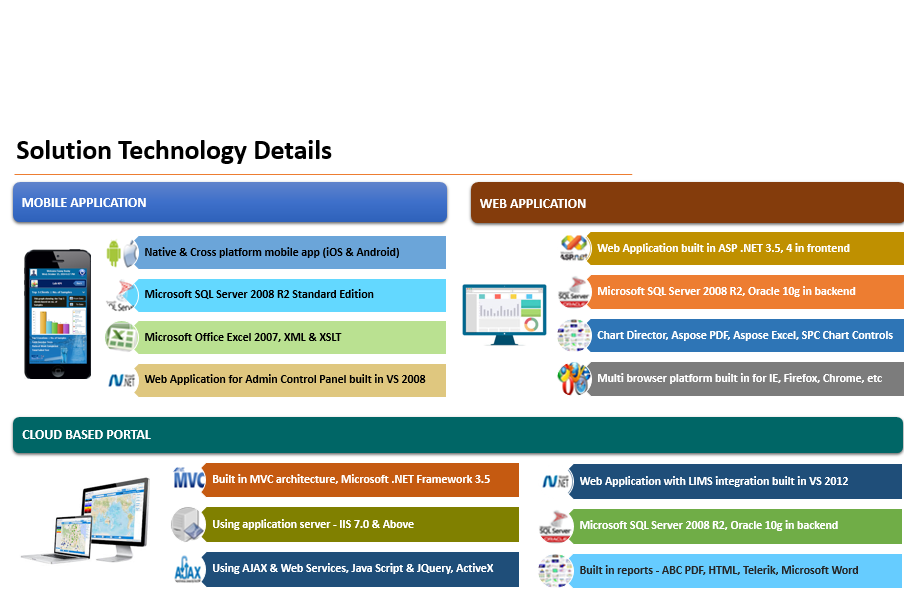 Exceeding expectations. Awards
The foundation of Labsols success has always been its powerful and robust lab business solution. But at the heart of the company is a commitment to exceed expectations – to go that bit further to ensure our clients' needs are met.
Each and every one of our customers, no matter how large or small the organization is given the same level of personal service from our world class client support team.
This commitment has allowed Labsols to record some of the industry's highest ratings for customer support and a 97 percent client retention rate over the past five years. What matters most to Labsols is the positive feedback we receive from our clients worldwide which is nothing less than receiving a wide range of industry accolades and awards.
From the quality of our customer service to the effectiveness of our software suite – we have consistently managed to stand out amongst the competition.
Detailed features at a glance
Text – Labsols Lab Informatics is complete software solution bringing together all your laboratory management needs. Each feature has been developed to help your business save time and money.
Copyright ©2006-2021 Bitwavesolutions, Inc. All rights reserved. Patented. Read our Privacy Policy & Terms of Service.