Elegantly simple calibration management
Meet the demands of QSP
Application that actually helps make lab conditions of QSP (Quality, Service & Profit) a reality. Meets industry standard quality requirements, provide a high level of customer service & profit.
Web-Based Certificates
Provides your calibration customers with secure 24/7 real time update of their current instrument and historical calibration records/results and submission of unscheduled work requests against instrument. All from a common Internet browser.
Uncertainty Calculation
Customers seeking accreditation can automatically generate calibration uncertainties on a per-test point basis to calculate accurate and repeatable per-test-point uncertainty values in real time.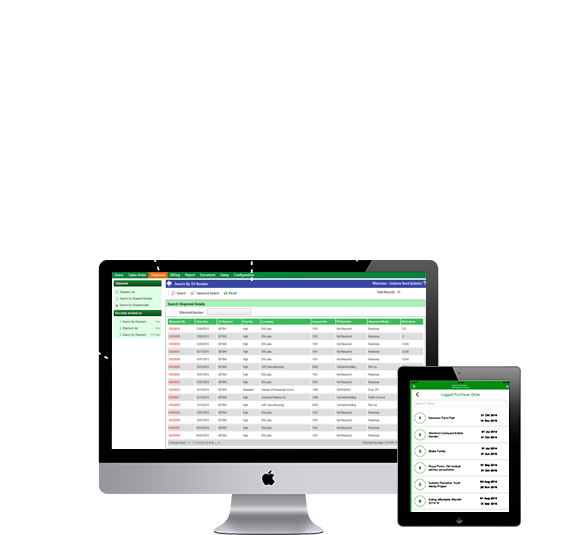 Multiple CAL Procedures
This solution is fully customized to usage of all kind of calibration procedures under various Calibration Standards (ISO, A2LA, etc). From sales order to shipping to billing, it covers everything - traceable and trackable.
Full CAL Cycle Process
Monitor scheduled and unscheduled calibrations, retrieve calibration records, produce calibration certificates and bar-coded calibration labels, customized reports for management analysis and so much more.
Excellent Add-On Integration
Equipped with intelligent add-ons of document management, etc. Comes with excellent integration of customer facing portal and mobile apps for your customers connected with you 24X7.
A great tool for managing calibration laboratory business process

Manage Calibration Process and Operation flow
Manage Sales Process (Sales Order to Shipment to Billing)
Manage Lab Standards/Master Products
Manage Lab Staff workload and lab performance
Manage Calibration documents and communication
Manage Lab Customers and connected to them all time

Labsols Calibration LIMS is the latest software solution for calibration laboratory management. Our web-based software is simple and intuitive. Don't just take our word for it, take a look for yourself. You can find out more here
We're proud of our strong technology reputation, comprehensive services & global coverage
See how simple Labsols Calibration LIMS is by trying us out

The best way to get a feel for how Calibration LIMS can help your organization and to see just how simple it is to use, is to give it a go for yourself. Once you've request for a free trial one of our representatives will be in contact with you to configure your trial account and get you up and running. During your trial you will have full access to all Calibration LIMS functionality and reporting.

Being a Calibration
LIMS partner

We know that each and every business is unique and because of that our partner programmes are flexible to allow you to choose a way of working with us that suits you and your customers. We offer competitive margins that are agreed upfront and we ensure that there are clearly defined business objectives to help you succeed.

Calculate your ROI to see how you can save with Calibration LIMS

Please check ROI (return on investment) calculator and see how valuable Calibration LIMS would be for your lab and customers. It will also open up lots of good idea on how Labsols LIMS can automate lab operations, increase revenue and decision making effort.
Previous
Next